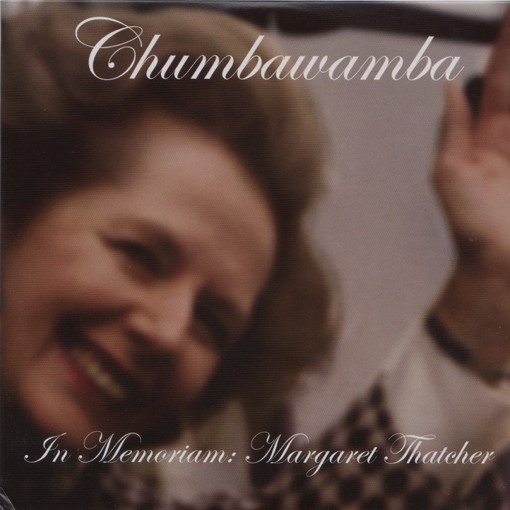 The evil old hag is dead. Last night we partied in the streets. Today I had the happiest hangover ever, made even more enjoyable by the arrival of Chumbawamba's long-anticipated anti-tribute to The Thatcher. If you didn't pre-order it, it's too late to get one. But don't despair, I wouldn't want anyone to miss out on the chance to dance to the Chumba's final greatest hit - grab a FLAC version here or the mp3 one here. The password for both folders is theoldpunk.
On a more sombre note, MediaFire recently killed my account after allegedly receiving a couple of DMCA takedown notices, thus also killing all the links on this site. I'm not convinced about MF's claims, as the notices involved a couple of tracks that I KNOW the copyright owners were cool with (I have a suspicion that MF are just killing any obvious music-related accounts regardless of copyright issue, expecially if they're popular). However, the effort involved in arguing the case legally is just too much fucking hassle. So, for the moment, you'll need to request a re-upload for any dead links while I consider my longer-term options.
And sorry for the quietness of late, but that's just how I roll sometimes. Rest assured I've been having fun on a regular basis.