Rebel Fest In Your Own Home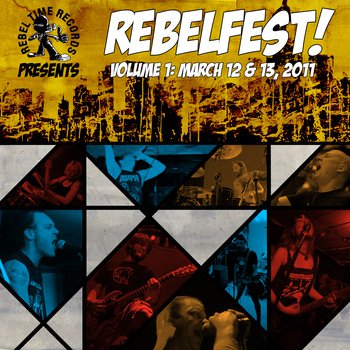 This weekend sees the inaugural Rebel Fest event in Canada, put together by my mates Randy and Phil of Rebel Time Records and a plethora of assorted noise merchants. Along the way, they hope to raise a good chunk of cash for G20 political prisoners. Seeing as getting to the land of mooses involves a bit more than hopping on the number 43 bus, I'm very happy that Randy, Phil and the crew have put together a free download for those of us who can't make the trip. Musically it covers all bases, from '77 old school via no-nonsense Oi! to modern melodic hardcore. Lyrically, all the bands say a big 'Fuck You' in their own unique ways to the rulers and parasites who fuck with us on a daily basis. Rebel Fest is a way to redress the balance, to get together, drink, dance and celebrate the fact that, no matter what 'they' do, we are ungovernable.
You can grab the compilation here. You may also like to consider making a donation to the defence funds too, either the G20 Legal Defence Fund (for longer-term support) or the Guelph Anarchist Black Cross G20 Fund (for more immediate short-term needs).
OP's opinion: