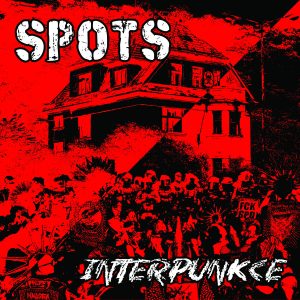 Spots / Interpunkce
Prague, Czech Republic
This is my first time with either band and it's a sweet place to be.
Spots have been around for 25 years and, based on what I hear here, they must've been good and inspiring times. Whilst it may be a bit typical when it comes to the basics, they add a nice musical touch with a keyboard taking on the job of lead licks where required. It's nothing too fancy but it fits in well. Lyrically. it a straight up lesson in anarchist politics, uncompromising and uplifting in equal measure.
Interpunkce are the (relatively) new kids on the block compared to Spots, but the age gap doesn't matter. These kids belt up some proper angry hardcore, definitely taking influences from bands like Raw Power and MDC and doing good things with them. Again, they wear their anarchist hearts on their sleeves but make sure to keep it relevant to the world they find themsleves in. They also pay tribute to the old geezers with a couple of covers.
It's all sung in Czech, with English translations for dumb monoglots like me.
It's collaborations like this that give me much hope for the riotous future of anarcho-punk.
OP's opinion

Spots side – listen / download (name your price) / Interpunkce side – listen / download (name your price)
(There's apparently a vinyl version but I'm not sure where to find it.)