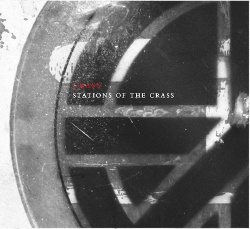 The same general observations I made about the previous remastered CD release apply equally here too, with one exception. This time round, the bonus tracks are fucking amazing!
They were recorded live in BBC studios for one of the world-renowned Peel Sessions in March 1979, where sadly-missed DJ and nation's favourite uncle John Peel would champion bands he appreciated by giving them airtime during one of his shows. Previously only available on an outrageously priced bootleg that nowhere near matches the clarity and power on show here (taken as they are from the studio masters), it's about time this incredible piece of broadcasting and musical history got the polish and audience it deserves.
On a related note, can anyone imagine the Beeb having a DJ with either the underground awareness or straight-up audacity of Uncle John these days? Me neither.
More info on the Southern website (and available from their shop).