New Town Kings – M.O.J.O. CD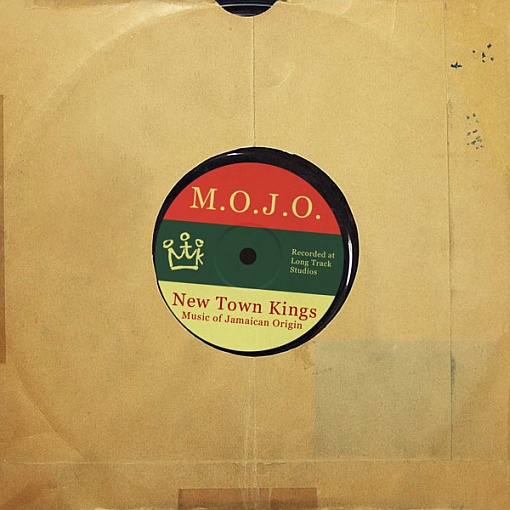 Is it just me, or does it seem like every summer brings along a record that's timed to perfection for the (hopefully) sunshine-filled season? This year, that honour goes to the ten(ish)-strong outfit known as the New Town Kings. This is trad ska with an added kick that actually brings something fresh to the table. This is music for long evenings and longer drinks.
Chris Watts' voice is spot on, strong and direct with an uplifting energy that's as refreshing as a cold cider on a hot day. The lyrics are simple without being simple-minded, taking on the daily pressures of everyday life while still keeping a postive edge. Really clean and crisp brass bounces around with joyful abandon, the trumpet and sax capturing that rudeboy unity spirit perfectly. Unmistakable Cuban influences add to the depth of authenticity displayed by the NTKs, as do the smooth low-end bass and Kingston-flavoured keyboard and guitar rhythms. Packaging is in keeping with the look of the era although, given my love for real vinyl, the all-black disc complete with grooved surface on the arty side to resemble an actual record seems a bit weird to me – why not just press some proper ones?
OP's opinion:

For people who also like: The Aggrolites, Prince Buster
Download sample track – Stop! (FLAC)
New Town Kings Facebook
Buy from Bomber Music (released 18th July, a few limited edition pre-orders with t-shirt and poster may still be available)