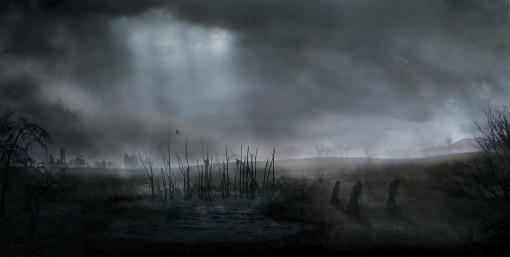 Responding to the earnest demands of aged aesthetes, veteran crusters Misery have had their recent DIY download-only release pressed on to vinyl by the good people at Inimical Records. Not any old vinyl, of course. It's a double album, cut at 45rpm to ensure maximum heaviness, on beautiful grey splatter vinyl (limited to the first 200 who mailorder from Inimical, plain black after that), with a weighty matt card gatefold sleeve illustrated by Leffer that reflects the intricate monotones of the contents. Grey has never been so dynamic or intense.
The whole deal is only twelve Yankee bucks. Even with the postage across the pond, I got this beast for the equivalent of twenty quid. And that's a price I'm more than happy to have paid.
OP's opinion:

(it gets the extra half an @ over the download for being a proper record with loads of class).