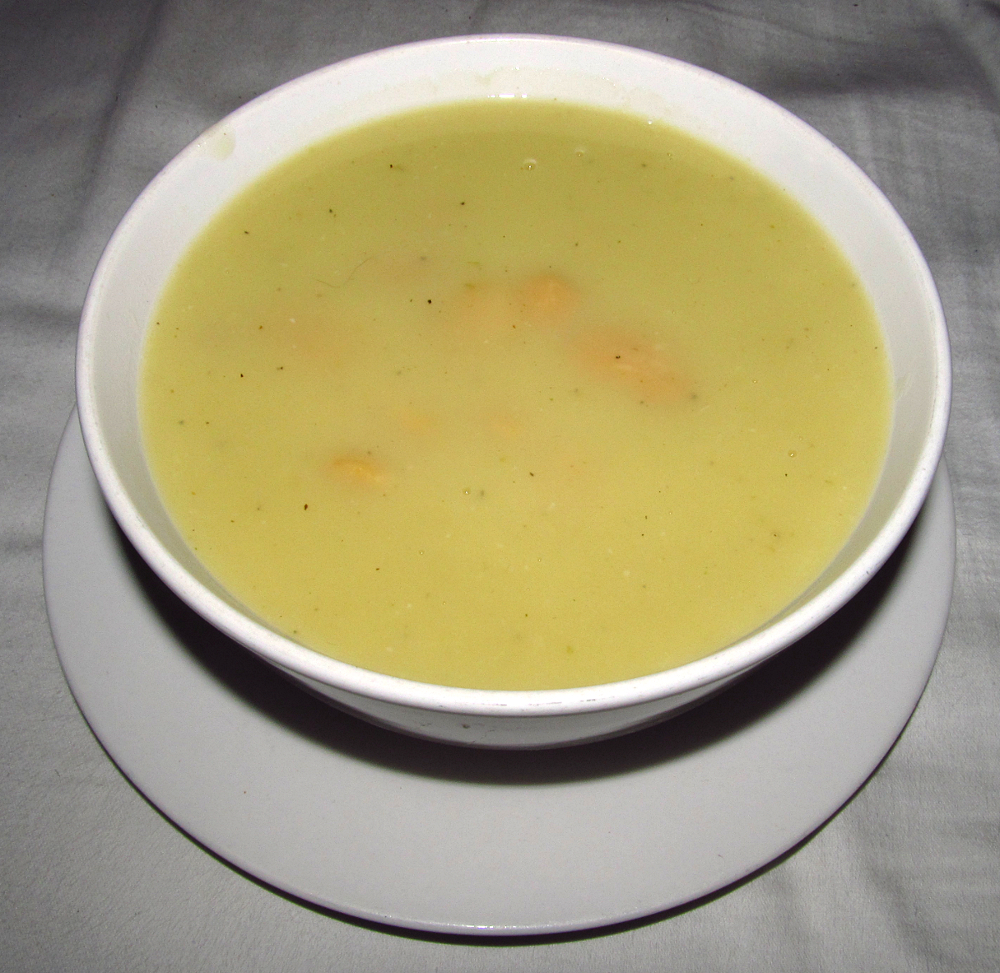 This is pretty much a slightly jazzed up leek and spud soup, the jazzing up coming from adding some white beans (butterbeans in this case but cannellini would be good too) and apples (liquid and solid). Quick, cheap, cidery. Everything a punk soup should be.
Serves 3-4.
2 tbs vegan marg or oil
1 leek (approx. 250g), trimmed, halved, and thinly sliced
2 small onions, diced
2 cloves garlic, crushed
4 small potatoes (approx. 400g), peeled and diced
1 dessert apple (Braeburn for me), peeled, cored, and diced
1 tin (400g) white beans (cannellini or butterbeans), drained and rinsed
1l stock (I use Massel's vegan chicken cubes)
150ml dry cider (Lidl's is ideal)
Sprig of fresh rosemary, stripped and finely chopped (dried is also fine)
Black pepper, to taste
Heat the fat in a medium pot on a lowish heat then add the leek, onion, and garlic. Fry for about 10 mins, stirring occasionally, until the leek is nice and soft.
Add the potato, apple, and black pepper and stir into the other stuff for a minute or so.
Add the stock and rosemary, bring back to the boil, then reduce to a lively simmer and cover, stirring occasionally. After 3 mins, add the cider, bring back to the simmer, and cover again. Stir a couple of times during simmering.
Check how soft the spuds are after another 5 mins or so. If they're easily mushed with a spoon, the soup is done.
Liquidise everything and pour back into the pot (pass through a sieve too if you want the soup to be really smooth and creamy). Add the beans, then heat through gently for another couple of minutes. That's it, you're done.
The cider adds a slight tangy background flavour to the soup, almost like a very gentle pickled onion, which I adore. If you don't like that sort of thing, simply leave out the cider and let me know so I can feel pity for you.
(Pro tip – double up the beans if you want to make it really substantial.)