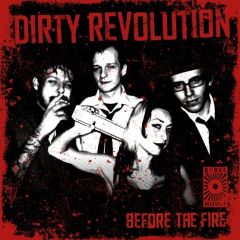 There may still be a few grey clouds outside but, with a beat packing more bounce than Skippy and a voice that's as enchanting as a baby's laugh, this disc is a great way to kickstart the summer season.
Dirty Revolution hail from the not quite so exotic and distinctly untropical climes of Cardiff but sound like they've spent their lives fed on a Caribbean diet of no-nonsense rudeboy ska and laid back roots n' reggae rhythms. Add in the fearless attitude to cultural cut n' paste favoured by the youth of today and you get this belter of an album. There's more than a touch of punk spirit at play across the whole affair, as well as a nod to Motown, a breath of husky jangly indie-pop and even a bit of a rock-out now and then.
This is very much in the mode of Scum Of Toytown and Back To The Planet (and even has hints of Chumbawamba with the power and presence in Reb's lead voice), although The Revs' own style makes them sound both more fulsome and spacious than either. There's a wicked streak of humour, some cutting commentary and even a bit of sorrow gleaned from everyday life, albeit sorrow coloured with hope and optimism from the lessons learned. When I hear lyrics written with such obvious passion and delivered with even more, my faith in the future burns a little brighter.
And, although there was an April shower while this was playing, all I could see was the sunshine breaking through the clouds.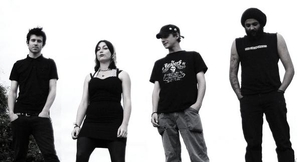 The limited edition pre-order version in my hands (500 copies pressed and lovingly hand-numbered) has two bonus tracks on it and is printed to look like a mini bit of vinyl. The CD is stylishly black instead of silver on the 'shiny' side just to complete the effect. There may still be a few copies available if you hurry, but the standard version still has ten tracks worth raiding your rainy day fund for. And, like most of the Rebel Alliance roster, they're pretty good at taking their sound out to the masses, so make sure you seek 'em out or entice them down your way sometime.
For people who also like: King Blues, AOS3, Los Fastidios
OP's opinion:

Download sample track – 50p
Dirty Revolution's webpage
Buy from Rebel Alliance