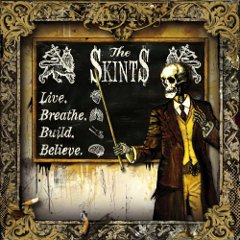 There are some who say that youth is wasted on the young. I beg to differ, especially when said youth are producing slabs of sound as sweet as this. This cheeky bunch have got musical smarts about them that's for sure, being well versed in the bouncy reggae legacy of Bob Marley with more than a nod to the urban Midlands flavours of both Steel Pulse and UB40 (a balancing act they pull off with effortless ease). Their 21st century attitude rattles out in some slickly delivered MC action and sharp breaks from the drums, all smoothly mashed into a ska groove that borrows from and adapts that recognisable 2-Tone rhythm. Spirit of punk is what binds the whole lot together before kickstarting the chemical reaction that follows.
There's enough lyrical grittyness on display to make it perfectly clear The Skints are directly connected with the world they share with their peers on the streets and estates of Grey Britain, with all the hard times that can entail. But, more than anything, they're about hope, about freedom and fun wherever and whenever the opportunity arises or can be created.
The Skints are a voice for the future that deserves to be heard, danced to, enjoyed and acted upon in equal measure.
For people who also like: The Specials, Lily Allen, (Tottenham) AK47s
OP's opinion: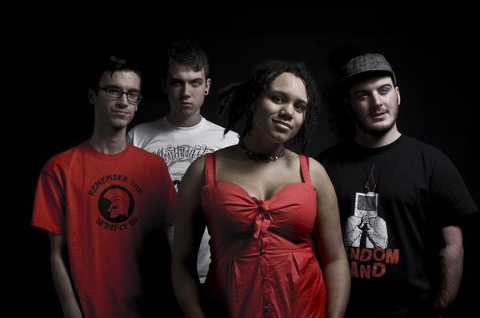 Download sample track – Murderer
The Skints webpage
Buy from Rebel Alliance