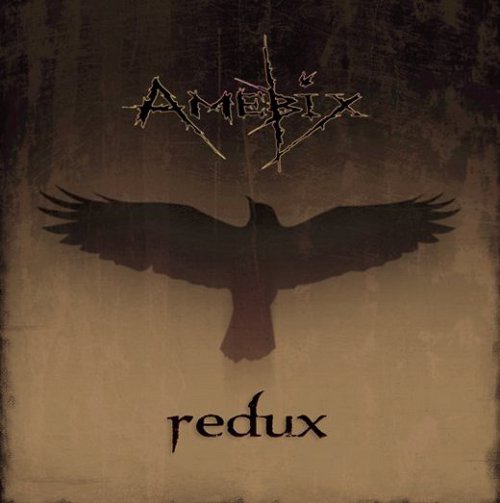 If I need to introduce you to the Amebix, then something's gone very wrong with your punk rock education. Hit Google, read and learn, and you'll quickly realise that they're one of the most crucial bands in our history. They're lumped in with the anarcho crew but that really does them a bit of a disservice – the band were well beyond the norm for the time. They were only around for a handful of years and their recorded output from back then amounts to not much more than a couple of EPs, a 12″ and a couple of albums. But what records they are. The music has far more weight and power to it than most of their contemporaries, thanks in no small part to the band's love of Killing Joke and British heavy metal. It's ethereal guitars layered with eerie synths, tribal drums and a bass that drills to your bones. And the words, semi-gutteral utterances that flow through the soundscape, simply add to the very real sense of menace and foreboding as they seep into your mind, before erupting into screams of defiance that, just in the nick of time, rip you from the clutches of the almost-suffocating darkness forged by the preceding sonic assault.
Now, more than 20 years on, the band have got back together. It's not quite the original set-up, with Roy Mayorga (ex-Nausea, Sepultura etc.) replacing their last drummer Spider, but two-thirds is more than good enough. The Amebix have done with this release what I didn't think was possible – they've raised the bar. None of these are new tunes, instead they're reworkings of four classics from the old days – 'Arise', 'Winter' and 'Chain Reaction' on the vinyl, with 'Progress?' (live version from the forthcoming album & DVD) added to the free digital download included in the package. Using all of the wisdom of the intervening years coupled with access to decent kit and an engineer who seems to understand exactly what the band are trying to do, they've built a behemoth of a record. Every aspect has been polished to perfection, each nuance enhanced without losing an ounce of the original strength and feeling. It is, quite simply, fucking awesome.
Beyond the noise, the vinyl is black heavyweight virgin plastic, the cover is a beautiful matt affair with simple but stunning new artwork and a suitably moody picture of the band on the back, there's a glossy inner with more incredible design, along with the lyrics and a bit of back story to the release, not forgetting the aforementioned free download card (my only criticism – why is it only at a mediocre mp3 bitrate?) and a unique and high-quality embroidered 5″x6″ patch for instant authentic crustiness.
Trust me, if you know what this band were capable of more than twenty years back then you are in for an absolutely intense aural orgasm when your stylus makes sweet love with this adorable beast.
OP's opinion:

Download sample track – Winter (160kbs mp3)
Amebix website
Buy from Profane Existence (also available as CD but with no patch or analogue gorgeousness).