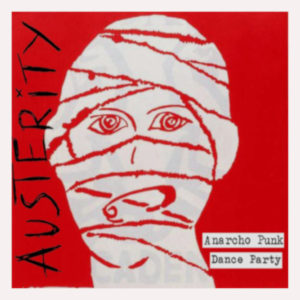 Austerity
Brighton, UK
It appears that this band have been around for a while but this is the first I've heard of them (unusual for me for a band from Brighton). Still, this is a nice intro to what they're about.
The band place themselves at least in part in the post-punk box. Yeah, I can hear that, but I'd say that they're also like a less atonal The Ex, picking up on the 'Slap!'-era Chumbawamba vibe, and throwing in a bit of Sonic Boom Six-flavoured quirky ska too. It's a bit weird in a good way. Vox are delivered with a slightly droney inflection topped up with the passion demanded of the subjects covered. Steve Lake is probably a solid enough reference point for what to expect.
I could certainly see me getting my groove on to this lot in the back of a pub.
OP's opinion